TWILA'S EDU-TAINING KEYNOTE
& TRAINING TOPICS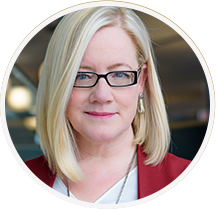 From boardrooms with C-suite executives and key stakeholders to conference centers full of company teams and their leaders. Arenas filled with network marketers, start-up founders and business owners. Every audience receives Twila's message in a
highly customized
,
experientia
l, and
edu-taining
way.
Every event is different from the next, and each keynote speech or training workshop is tailored to send your audience out into the world with the understanding, tools, resources, confidence, and power they need to fully step into being the leaders, collaborators, communicators, and culture builders your company wants and needs them to be.
These are the topics Twila has hand-crafted leveraging her expertise in human nature and personality science along with the research, studies, and social experiments that back up what she says. Each one is delivered through emotionally charged and relevant personal and real-life storytelling.
YOUR COLOR CODE & WHY IT MATTERS
Over 1 million people have embraced the Color Code because it's the ONLY personality science out there that identifies Driving Core Motives – the innate reason behind why you are who you are and why you do the things you do (or don't do).
Why is this important? You are meant to be extraordinary and do extraordinary things in your life. Without having a clear and accurate self-perception, you'll continue to self-sabotage and never reach your full potential.
In her most requested, highly praised program, Twila gives you a profound level of self-awareness that will forever alter how you approach your life, relationships and career.
Rooted in Twila's riveting, personal story she will captivate and move you in a way you've never been moved before. She'll illustrate the things we never see in ourselves, but others do and use live breakthrough coaching to remove hidden saboteurs that keep getting in your way.
The experience Twila delivers will leave your audience transformed, self-aware, empowered, and equipped to lead extraordinary lives.
Learning Objectives:
Understand who you are at the deepest, most innate level
Discover why you do the things you do (and don't do)
Examine how your innate self propels and fails you
Develop strategies to play to your strengths and overcome your weaknesses
Learn to use the Color Code to transform the way you approach your life, relationships, and career
TRANSFORMING CUSTOMER EXPERIENCE IN THE DIGITAL AGE

To stay relevant in today's rapidly accelerating digital world, companies need to rethink and reimagine the way they create customer experience or risk extinction.
Organizations that understand the value of innovation embrace emerging technologies to deliver a more robust experience to their customers. But still, that's not enough. Customers want more than faster, easier solutions. They want a more personalized experience.
Where AI, Automations, and other technology hits a wall, human intelligence bridges the gap. In this interactive program, Twila leverages the most revolutionary, accurate personality science with human nature research to provide your audience endless possibilities for giving your customers the personalized experience they're looking for.
Twila uses breaking news in emerging technologies and customer experience studies to teach your audience how to integrate human intelligence with digital transformation to remarkably improve and personalize each customer's experience with your brand. Your audience will leave with an action plan they can implement immediately.
Learning Objectives:
Examine emerging technologies and how they impact customer experience today
Identify where technology misses the mark and human intelligence bridges the gap
Understand customers at their very core – what they want and need
Learn how to deliver the personalized experience each customer is looking for
Develop new approaches and an implementation plan to leverage human intelligence with your technological advancements to give customers the experience they want
ENGAGEMENT: The New Rules For Creating High Performing Teams & Company
Cultures
It's no secret: the world has changed profoundly and so has the motivations of people in the workplace. You want your people to be happy, engaged, and performing at their highest level. Problem is, they aren't getting what they need to be or do that. To be an effective leader, you have to master and understand the powerful drivers behind each individual's innate nature and the motivators that will get and keep them happy, engaged and performing at their highest level.
Armed with the most revolutionary and accurate personality science, human nature and motivation research, along with studies in corporate development, Twila will explain how the rules of engagement have changed; guiding your audience to become more effective leaders and teams, and cultures.
Twila will use fun group activities and live breakthrough coaching exercises, along with surprising new work studies to teach leaders how to increase employee engagement, performance and satisfaction. Your audience will leave this experience excited to hit the ground running and empowered to create and lead highly engaged and performing teams and cultures.
Learning Objectives:
Learn the New Rules of Engagement
Understand the powerful drivers behind each individual's innate nature and behavior
Discover the Top 23 Motivators of employees today
Identify what each individual on your team needs to perform at their highest level
Experience live breakthrough coaching to overcome real-life team engagement and performance challenges
Create an Engagement & Performance Plan that will work for you, your team, and your culture
HOW WOMEN LEAD: New Principles For Women To Lead & Succeed At Work
Women may be making great strides in the workforce, but we continue to make critical mistakes that hamper our success. Companies around the world recognize the need to develop and empower women leaders, but will we seize the opportunity and rise to take our seat at the table?
Armed with shocking new corporate development research and studies, live breakthrough coaching sessions, and tactical advice, Twila Kaye will teach women in leadership what they need to know to raise their professional game and be rewarded.
Yes, bias is real. Inequality does exist. But, the greatest forces stopping women in leadership today are often self-imposed. This enlightening and highly interactive program will help women compete for what they want (and deserve) and actually get it.
Learning Objectives:
Identify the 3 mistakes women leaders make over and over again (and how to avoid them)
Explore the Truths vs. False Assumptions of being a female leader today
Uncover the 3 Essential Questions women leaders fail to ask, but must
Discover the power of you and how it propels and fails you as a woman and a leader
Shift your paradigm and adopt a "Contender" mindset
Develop your Personalized Principles & Action Plan for Success
SELLING – The Science Of Selling In The Digital Age
Truth is, we are all selling something; whether it's a product, service, recommendation, or an idea. Which means, we are all responsible for influencing behavior. In this fascinating program, Twila teaches your audience the science of moving customers (and anyone else) from consideration to close.
To sell big in the digital age, your audience needs to understand how having the web at our fingertips has completely shifted the selling process, customer psyche, and the role of a salesperson today. Twila uses breaking news and sociology studies to demonstrate how social media and other technological advances have fundamentally changed the rules of selling.
With the most revolutionary, accurate personality science, behavior research, and case studies specific to your industry, Twila will reveal how core driving motive and human nature play a significant role in guiding the sales cycle – instantly accelerating its effectiveness.
Twila will teach your audience how to identify and understand your customer at their very core and what they need to hear, see, and most of all "feel" to say YES. This eye-opening experience will help every audience become more masterful at influencing buying behavior.
Learning Objectives:
Discover how technology has fundamentally changed sales
Explore the science of moving customers from consideration to close
Examine the shifting dynamics of the selling cycle
Learn how to influence the buying behavior of your customers
Practice the new science of selling through peer-to-peer exercises
More Popular Topics…
COMMUNICATION: The Secret To Connection, Collaboration, and Cohesion
THE PARTNER C.O.D.E.: Warring and Winning Together In Life, Love & Business
LEADER IN ME: How To Be The Leader You Want To Be
CULTURE WORKS: How To Create A Company Culture That's "All In"
175 Other Customizable Workplace Soft Skills Trainings & Workshops
Contact Twilas's team now to check her availability! She would love to meet you and put on the event of the year for your audience.
The best companies know when they're in good company.


Join our community of over 3,000 weekly readers!