10 REASONS TO BOOK TWILA KAYE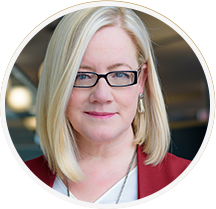 Hiring the right speaker for your event is the most important decision you'll make.
Twila has delivered custom keynotes, workshops, panel discussions, and leadership development programs for a number of leading global brands, international conferences, and private corporate events.
She has been described as "riveting", "revolutionary", "unlike anyone we've heard before", and "by far the best speaker we've had in years." She's a surefire choice for audiences in all industries because her work focuses on who we are as humans; what makes us 'tick' and how we can best relate to one another so we all win.
Here are 10 reasons why Twila has become a favorite among meeting and event planners and a trusted partner for speaker coordinators and corporate executives:
10. Audiences Love Her
Twila delivers on and off stage. Audiences consistently rate her a 5-star experience and "the highlight" of their event. Once you hear her speak, you'll want her back time and time again. For a keynote, break-out session, or leadership development program everyone will be talking about long after your event is over, book Twila!
9. Promotional Support
Twila is truly excited to be a part of your event. The proof is in the way she engages event staff and audiences before and after, as well as the marketing and promotions she'll do to help you drive registrations, attendance, and excitement. If there's something she can do to make your job easier, your clients happier, or your audience more satisfied, just ask and she'll make it happen!
8. Audience Enthusiasm & Engagement
Twila knows how to captivate and engage your audience. She's been speaking and performing on stages since she was 13. In fact, she's always said, "I'm more comfortable on stage than I am in my living room." She makes your audience feel like they're at home too. Having more fun and interaction than they can imagine.
7. Riveting Real-Life Stories
There's nothing more compelling than real-life stories that remind us of the good, bad, and ugly of being human, and Twila is a powerful story-teller. It's a gift she was born with and a craft she honed as a singer/song-writer before becoming a speaker.
6. Relatable & Accommodating
Born and raised on a quasi ranch, Twila is extremely down to earth and will greet your attendees at the door with a handshake (or a hug) and a smile. She'll work with you to make the entire experience a breeze, work hard to accommodate your requests whenever possible, and attend receptions and/or networking sessions that involve your attendees, sponsors and clients.
5. Life-Altering & Long-Lasting Change
If Tony Robbins and Oprah had a baby, Twila would be theirs'. As a top rated transformational speaker, she has mastered the ability to turn complicated topics into graspable, relatable concepts. More importantly, she jam packs her keynotes and programs with "ah-hah-mazing" moments that deliver life-altering, long-lasting change.
4. She's A Woman
Twila will diversify your event line up and is used to holding her own with celebrities, influencers, professional athletes, and world diplomats. She can command and engage an all-female, all-male, scientific, technical, or general session audience flawlessly – which explains why conferences, companies, and clients bring her back time and time again..
3. Eye-Opening, Experiential Learning
Regardless of the size of your event, Twila spends as much time in the audience as she does on stage. She uses peer-to-peer coaching exercises and personal interaction to drive audience engagement. Her fun, fearless, and experiential approach loosens up your audience, accelerates connection, and deepens learning. Your audience will be both edu-tained and engaged!
2. Customized Content & Service
Twila doesn't deliver "canned" speeches and she'll never leave you or your audience hanging. She's a recognized authority on leadership development, employee engagement and customer experience in the digital age – so she'll work with you to craft a program that works perfectly for your audience and your event. She'll even go as far as to interview key players, conduct industry research, and weave in relevant brand and event themes.
1. It's All About You
Twila is one of the most empowering transformational speakers you will find because she knows how to genuinely get to the 'heart and soul' of people. It's not about her; it's about you, your client and your audience. She's passionate about changing lives and it comes through on and off stage. Her commitment is simple: serve you and do whatever it takes to make your event a smash hit!
Contact Twilas's team now to check her availability! She would love to meet you and put on the event of the year for your audience.
The best companies know when they're in good company.


Join our community of over 3,000 weekly readers!